Military
Chic
A short form for Asia, Modern, Museum and Original, AMMO is an award-winning, contemporary western cuisines restaurant located in the stunning heritage site of a former 19th century explosives compound.
AMMO's cinematic interiors were created by Joyce Wang of Wang Studios who took inspiration from the 1965 film noir masterpiece, Alphaville. 
The use of copper throughout the interior is luxurious and industrial while referencing the site's military past. The result is a surreal yet modern space, nestled within the jungle that feels a world away from the bustle of the city.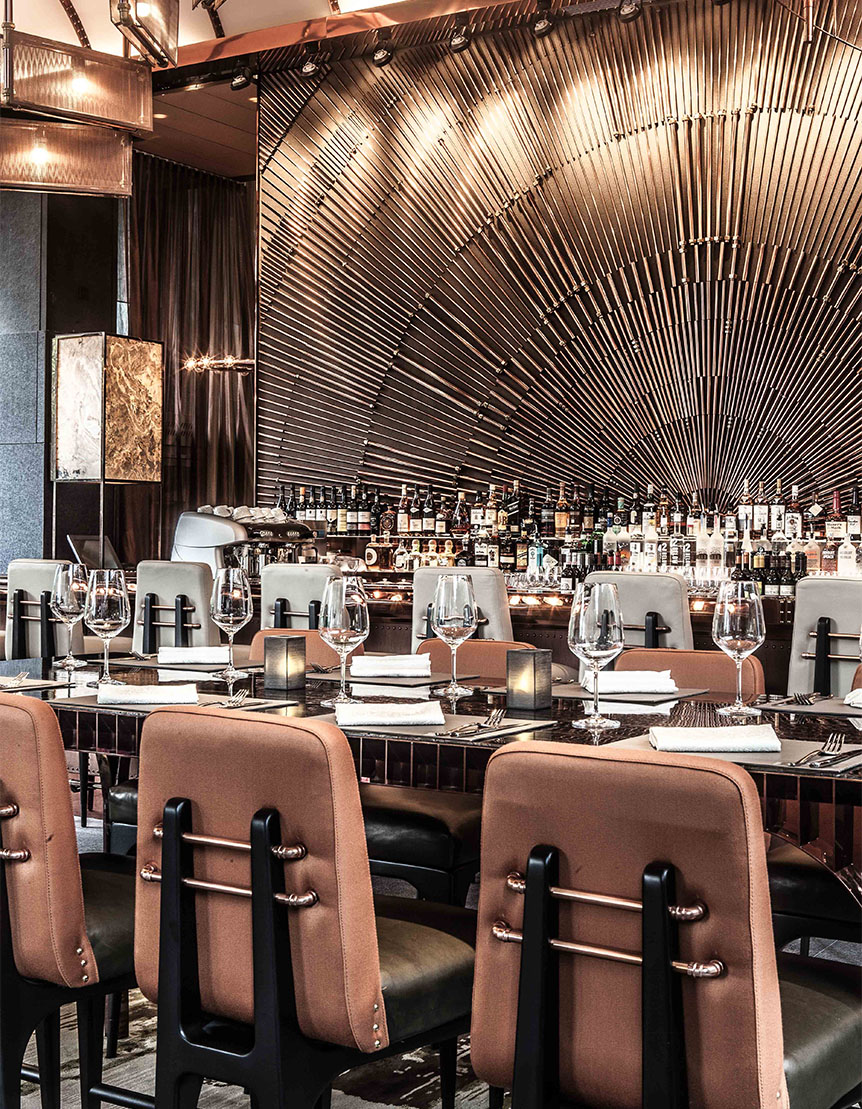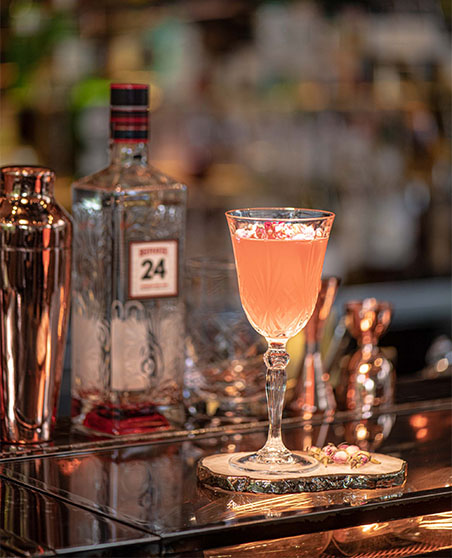 Accolades

2019
Recommended on Restaurant Guru
2015
The Guardian Top10 Coolest Restaurant
2013-2016
Michelin HK & Macau Guide's Big Gourmand
2013
The Foodie Forks Award
2013
The Top-5 Best Designed Restaurant inside Asia selected by Luxury Launches
2013
Inside Award – Bar and Restaurant Category winner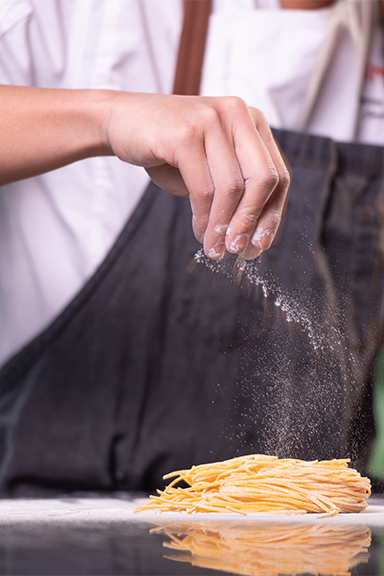 House
Made Daily
Known for his signature hand-made pastas, creative use of ingredients, and attentiveness to detail, your dining experience is guaranteed to be a fantastic one every time.